Felistus Ikwarit, our Kobwin Primary School headmistress, shares some of the progress she and her fellow staff have seen in our sons and daughters' schooling over the years!
Amunonaitete (New Hope) is our Kobwin Primary School which started way back in 2010.
We had a humble beginning, but God has indeed been faithful to us. We first started with older children who had spent two or three years in the bush as child soldiers. During these years, their schooling became a thing of the past.
By the grace of God, when they came to us, we took them through literacy and numeracy assessments to find the classes they qualified to be in. Many of them were not happy to be put one or two classes back from whichever class they were before their abduction.  This was a great challenge but through deliberate counseling and envisioning, they came to understand why we did what we did.
Graciously, in our first year of school, five of our children sat for their Primary Leaving Examinations (PLE)–the government set exams–and all of them passed!  They not only passed, but they were among the best children in the nearby primary school where we registered them. This was a big encouragement to children and to some of our staff who were also discouraged at first with the various challenges we had.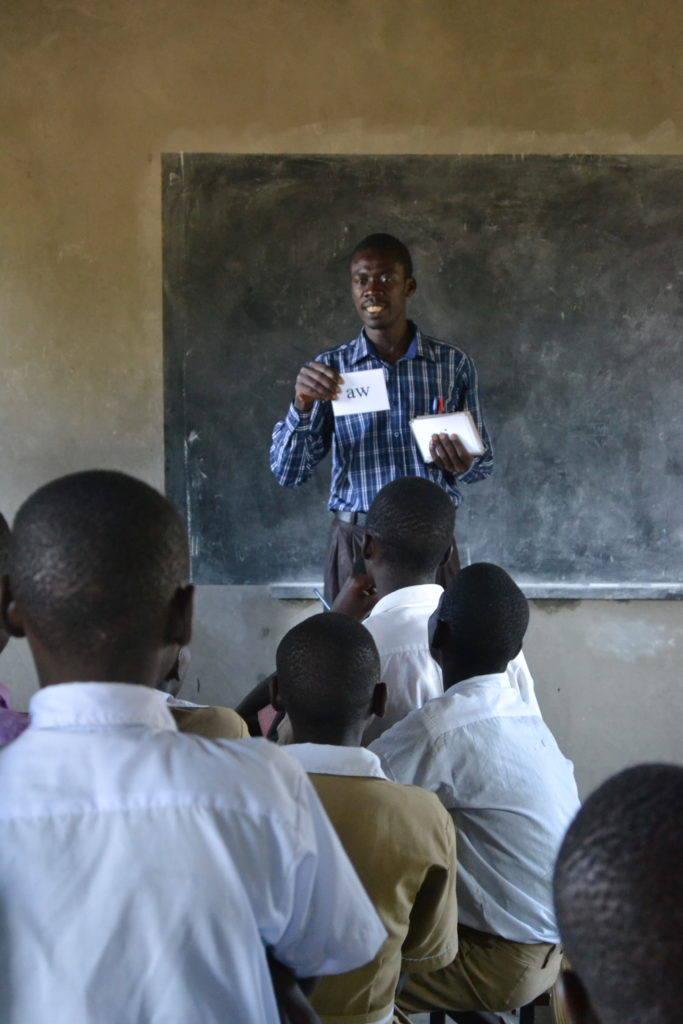 The phonograms (Spell to Read and Write) have played a good role in our good performance in our primary school, and it is one of the things that makes us unique compared to our neighboring schools.  One of the centre coordinating tutors borrowed our cards and wished I could have time to teach other schools how to use the cards.
Our children's performance has been steadily progressing since we started, amidst some challenges here and there.
We have struggled to have enough teachers–especially registered teachers.  This was a big challenge earlier this year, to the point where we were nearly closed by government officials for not having enough facilities and other requirements.  But God fought for us, and we are in the process of getting licensed by the government (a process we have been working on for some time, but corruption has hindered).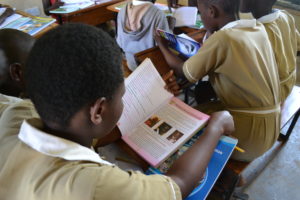 The few text books that we have acquired have helped the children to do research since most of them know how to read by the help of phonograms.  All of this has improved their performance.
God has also blessed us with committed and dedicated teachers who are willing to go the extra mile teaching different subjects, counseling, shaping the kids to become men and women who fear God.  This has also contributed to the children's good performance.
We are also thankful for the construction of our new primary school block.  This has brought us three more classrooms that are very spacious and offer a very good learning environment. All of this is very important in our school licensing process with the government.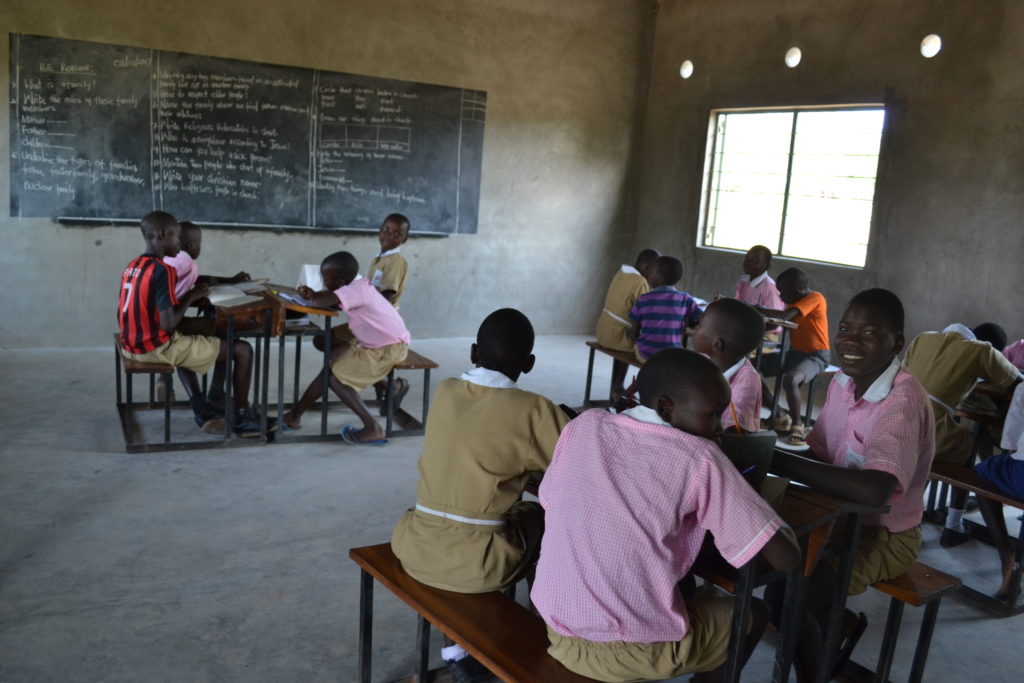 In conclusion, therefore, I would like to thank the Lord for His faithfulness to us; indeed the Lord is our provider. Great thanks and appreciation to NHU leadership, sponsors and friends for partnering with us in this great work the Lord has established in Kobwin.