The Early Adulthood section of our Childcare department handles a very unique stage of life, the critical nature of which is sometimes overlooked. The staff of the Early Adulthood department find great joy working with these young adults. We work in the lives of young people wrestling through the transition to adulthood.
Career choices, life decisions, physical changes, and others are all exerting much pressure in their lives. Social media, a new way of dressing, and peer pressure all bombard the minds of our young people.
But praise God who never leaves us wandering alone in life. By His grace, we provide counsel to our students, walking together with them in their choices. We help them navigate a better way as God intends them to be successful men and women, fully equipped to do the good work He created in advance for them to do.
We recently walked alongside a young man whose performance was preventing him from directly entering university. We tried several times with different institutions seeking an admission for him, without success. In the midst of this, there were financial implications, disappointments, and the thoughts of 'what if?' There were many days of prayer, many phone calls, and meetings re-assuring him God will make a way forward clear. In the end, we succeeded in seeing him admitted at a quality school with a comparable course. We decided to take that direction and he will start school this month.
Additionally, the Investment Year (IY) program gives students special trainings, career guidance, and sends them out for internships three times as a gap year after completing Senior 4 (10th grade). As we evaluate each intern, we have seen most of them make very good choices and become very useful. After IY, they choose an educational
track that can lead them in various directions: two-year certificate courses (technical), diploma courses, or on towards university degrees. The ultimate goal is to bring glory to God in their lives as they pursue God and His plan for their lives.
There are currently 93 New Hope sons & daughters under the Early Adulthood (EA) section plus 30 in the current session of IY!
Meet our EA Staff:
Ayola Robert – Investment Year Facilitator
Oversee Investment Year Program
Teaching IY curriculum
Mentoring and Counseling of IY students
"I have enjoyed being part of the nurturing team for the young people and helping them discover, develop, and deploy their God-given abilities/giftings."
Elly Chelangat – Early Adulthood Counselor/Mentor
Counseling and guidance of EA students in both educational & spiritual needs.
Evaluate educational institutions and the services being provided
Track, record students' progress and manage EA files for all students
"I enjoy walking through a situation with a student prayerfully and seeing God help us work it out successfully."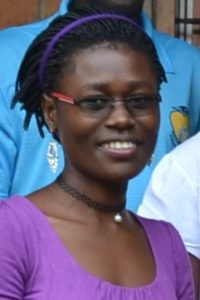 Deborah Sutswan – Early Adulthood Administrative Counselor
Counseling and guidance of EA students in both educational & spiritual needs.
Support EA operations through administrative activities
Oversee the IY business called "The Forge" (this is a small income generating, experience creating business that IY operates on the NHU main site)
Geoffrey Britton – Early Adulthood Coordinator
Oversee/supervise the EA/IY sections
Facilitate goal setting & financial management of all student financial resources
Counseling and guidance of EA students in both educational & spiritual needs.
"I love to see our young people through teaching, counseling & mentorship find their purpose and begin to pursue the things God has prepared for them."
Katono Rachael – IY House Facilitator/Mentor/Counselor
Ensure students are well cared for while staying in the IY house Kampala
Oversee financial operations of the IY house
Shepherd the students during their time of internships in Kampala.
"I enjoy being available to help them find ways to overcome issues they are facing. It is fulfilling for me to speak into their lives and seeing change!"
Mukeda Lawrence – Kobwin Investment Year Mentor
Mentoring and counseling of IY students
Oversee IY students during their time in Kobwin area
Source IY placements in Kobwin region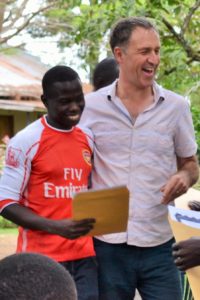 Steve Brown – IY Training Consultant
Training & equipping of IY staff – building the vision in them
Planning & organizing IY trainings & retreats
IY curriculum development
Introductory text by Chelangat Elly