This is the story of one of our New Hope Uganda sons who is now in Investment Year!
When Bejju Isaac was two years old, his mom and dad got a divorce. Bejju and his six-month-old brother were left with their father at the family's home in Jinja. The father worked all day as a tailor, but made little money.
So in 2003, Bejju (age 7) and his brother went to live with their aunt in a village about 2 miles from Kasana Children's Centre. Bejju's father later had a stroke, paralyzing half of his body, and became blind.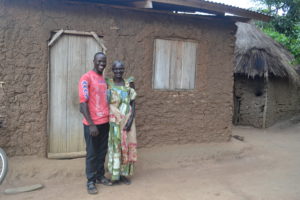 Bejju's aunt paid for his schooling up through Primary 7 (6th grade). After that, she could no longer afford to pay Bejju's school fees. His younger brother was sponsored by Compassion International and received his education in a nearby village.
Bejju was determined to continue his education. So in 2010, he started attending Senior 1 (7th grade) at a school in Kiwoko, a small town 2.5 miles from Kasana Children's Centre. It took Bejju two hours just to walk the 4.5 miles to school in the morning. He didn't have money to pay his tuition, let alone for food at school.
"I would get chased [sent away from school] a lot for school fees," he said. "I was going hungry all day."
After school ended each day, Bejju would look for work to earn the money he needed before taking the long walk back home. This continued until 2012, when Bejju was in Senior 3 (9th grade). But life was hard for the family, as his aunt is elderly and no one would give her a job. She earned a little money cutting palm leaves to be made into mats. The money Bejju earned went towards supporting her as well as trying to keep him in school.
Someone recommended him to Sharon Achola, then the Administrative Assistant at Kasana Children's Centre, to do the mowing around the administrative building. Auntie Sharon was surprised that a young 16-year-old was working so hard. When Bejju explained his story to her, she was really touched by what he shared. She talked to the Childcare staff and recommended that he be included on the New Hope Uganda sponsorship program, and he was accepted!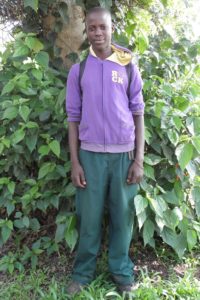 But there was a challenge: In order to join New Hope Academy he would have to go back and start in Senior 1 (7th grade) again. This was hard for him, but he decided to do it so that he would have more time to focus on his studies and have his basic needs covered by sponsorship rather than working so hard for that money. He joined the school in February 2013 (picture at left).
Bejju said he had been saved as a young boy in 2006, but he "slid back." By the time he was in senior school, he was in the habit of attending discos (clubs) in the village. Bejju said that when he joined New Hope Uganda, his behavior started changing.
"I learned to respect people, and I started going to church and reading the Bible more," he explained. "The teaching at New Hope really challenged me. I got saved seriously in 2013."
Since then, Bejju has joined the church's prison ministry and Emmanuel Youth Outreach, a youth-led ministry at New Hope Uganda. As an EYO member, Bejju has taken part in several of the outreaches and trips, including preaching the gospel and service opportunities such as building homes.
Joining New Hope Uganda also helped Bejju to have hope to reach Senior 4 (10th grade). Even though he was almost there in 2012, his lack of financial resources made it nearly impossible for him to pay the necessary fees to complete that stage of his education. Through the NHU sponsorship program, Bejju was able to successfully finish Senior 4 at the end of 2016.
"New Hope has really invested in my studies," he said. "The staff have helped me discover my dreams and directions."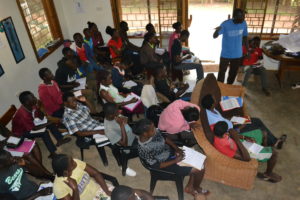 Currently, Bejju is taking part in the Investment Year program. Bejju said this year has taught him many things. "I learnt to be a good steward in what I am doing, and to value the small thing that I have," he said.
As part of the program, each Investment Year student completes three work internship placements in the fields they are interested in pursuing.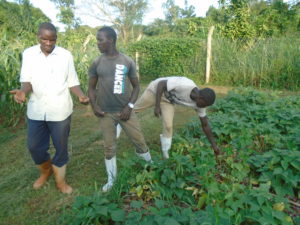 Bejju's first internship was in Jinja with Amazima Ministries, taking part in their Farming God's Way outreach program. Bejju said he enjoyed going with the staff there for outreaches, seeing how people in the area typically do agriculture. Farming God's Way is a crop production method which seeks to equip people who are dependent on agriculture with practices that can increase their yields.
While there in Jinja, Bejju enjoyed spending time with his father. He was also able to meet his mother for the first time since she left the family. Though this was hard for him and he had many questions for her, he looks forward to getting to know her better.
For his second internship, Bejju did music production at a professional company in Kampala. This was a fun and challenging experience for him. He said he enjoyed learning how to edit and master audio, and also play some piano. He was even able to record a song of his own!
His third and final internship will be doing construction work at Kasana Children's Centre.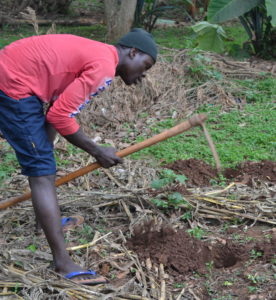 After he completes Investment Year, Bejju would like to pursue being an agriculturalist. He continues to work hard to support his aunt and also sends money to his father when he can. Bejju enjoys swimming, dancing, and music.
Bejju is grateful to the New Hope Uganda staff for the impact they have made in his life, for the care they have shown to him, as well as the support of his sponsors. "I thank everyone who has stood beside me," he said. "May God bless you all!"
We are thankful to God for the transformation that He has brought about in Bejju's life! If you would like to become a partner in providing a similar opportunity to another young person, consider sponsoring one of our children!