Musana Camps had a fantastic opportunity this year to pursue training for a Ugandan missionary couple.  Last September, we were able to send Medi and Eva Kanyike, and their boys, Jesse and Eden, to a camp ministry training program in the U.S.  The year-long Leadership Training and Development (LTD) program is located at Forest Springs in the northwoods of Wisconsin.  Medi and Eva have been part of Musana Camps for many years now.  They are both invaluable and integral to our ministry.  Their leadership and camaraderie has been greatly missed at Musana this year.   At times it seems like we have cut our right hand off, but we are excited for all that they are learning and experiencing that will help Musana grow to greater ministry effectiveness in the future.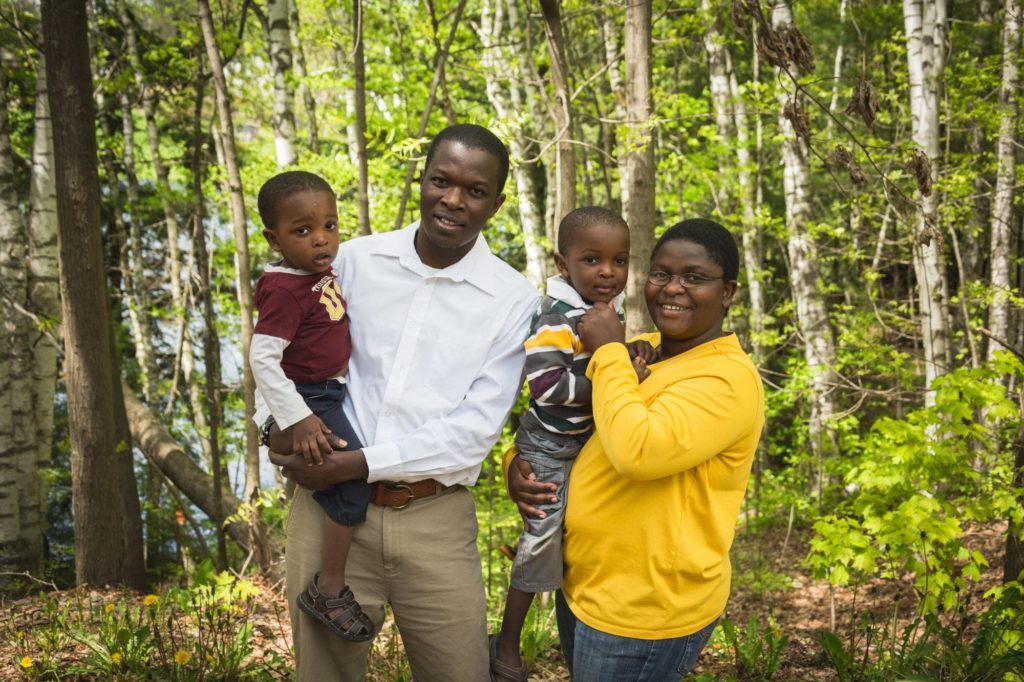 A letter from Medi sharing his thoughts and perspectives of the training so far.
Hello Friends and Family,
We are excited to share our experiences and what the Lord is doing in our lives since we left Uganda in September. It is unbelievable that it is 8 months already. We have had lots of new experiences, some of which have been; adapting to car seats for the boys, short church services, no boda bodas (motorcycle taxis), no people by the road side waiting for taxis or people crossing roads from all directions, new food, etc. Our stomachs have had to do some adjusting to that!
Back in the fall we had the opportunity to visit eight different camps. We got to see what they do and how unique they are. One thing we appreciate is how they all work to bring people one step closer to God.
Winter!!!! It was so cold for us being our first winter. We are so thankful to God for using family and friends to provide winter gear to keep us warm.  I learned skiing, snowboarding and tubing. I gave ski lessons to campers who had never skied before, and I'm excited to say that they learned really quickly. I know that even if I never use this skill again back in Uganda, I'm proud of the fact that I was able to pass on the knowledge. Eva and the boys – Jesse and Eden – loved sledding, tubing and snow shoeing (Eden loved eating snow too!!!).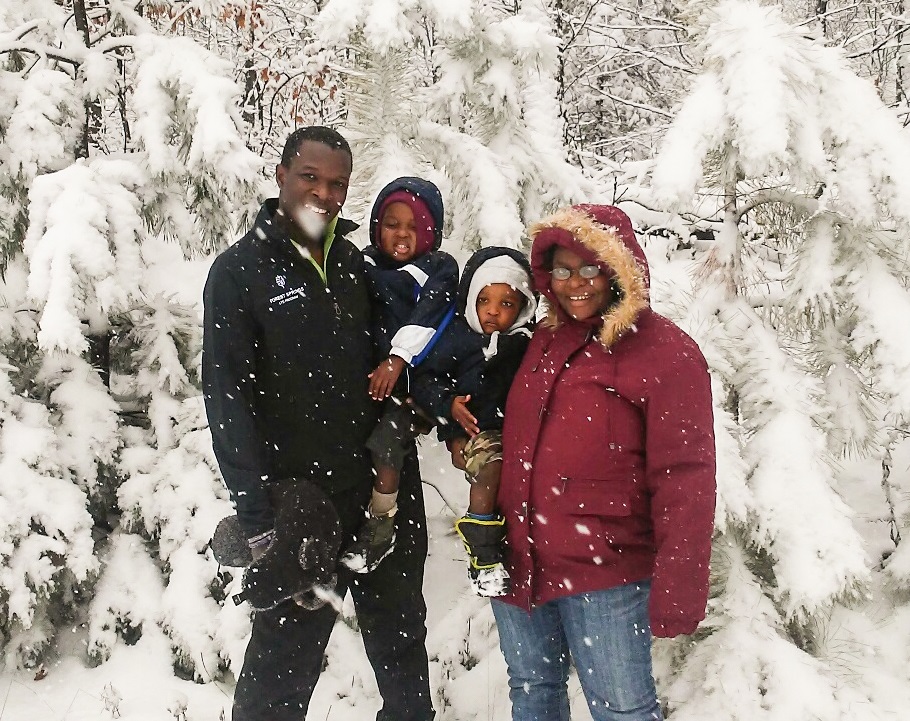 Spring has been busy with winding up the last LTD class, graduation and welcoming the new class. It has been great knowing this group of people, too.  We are currently going through counselor training to prepare us for summer camps. Our first summer group "Kid Quest" starts next week.
Summer is a busy season at Forest Springs. I am currently being trained and scheduled to facilitate Air Rifles, Paint Ball, Low Ropes, High Adventure Courses and Wilderness Trips. I know it is going to be very busy, but I'm looking forward to the challenge!!!! 
In the Leadership, Training and Development (LTD) program, we take classes that are fundamental in Christian camping ministry. As part of the class, we g
et to create and develop a dream camp paper, and I got to design an adventure dream program called "Musana Wilderness Adventure". I have learned to incorporate philosophy, program, staffing, facilities, budgeting, marketing and finances in my paper, and have also seen how all of them are essential in ministry. This is a practical exercise that I believe is fundamental for me to have as I look forward to designing more programs at camp. I loved working on this, and I would love to see it start at Musana Camps, God-willing soon.
Amidst all, we have been busy with camper groups during week days and retreats on weekends. I have had hands-on experience in all areas of camp. I have hosted groups, led activities, tended stores, worked with food service, accommodations, and camp clean-up.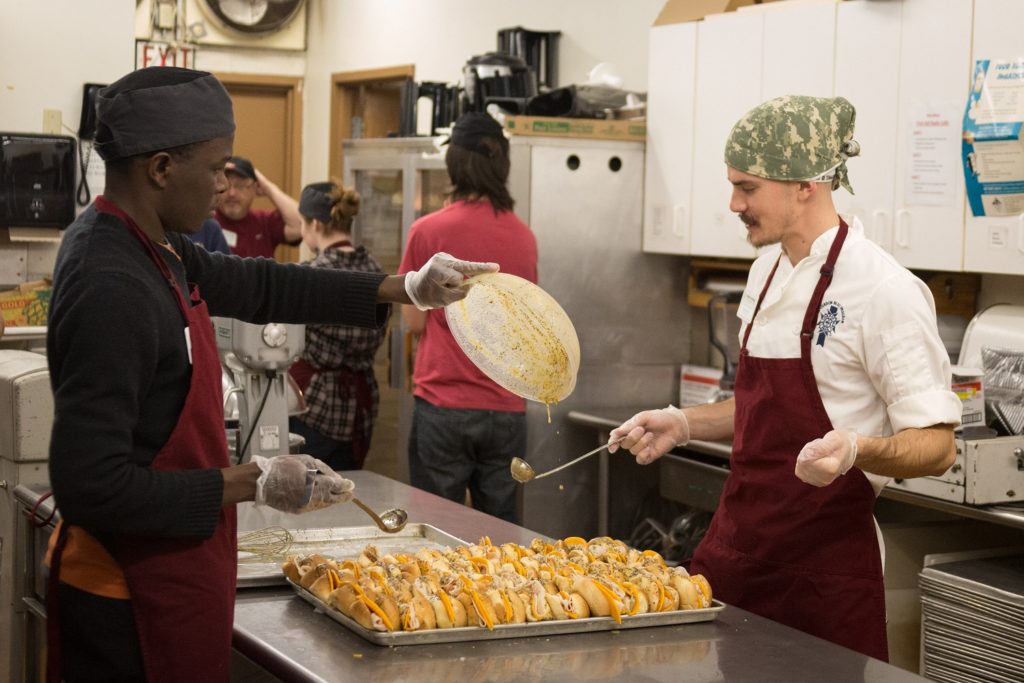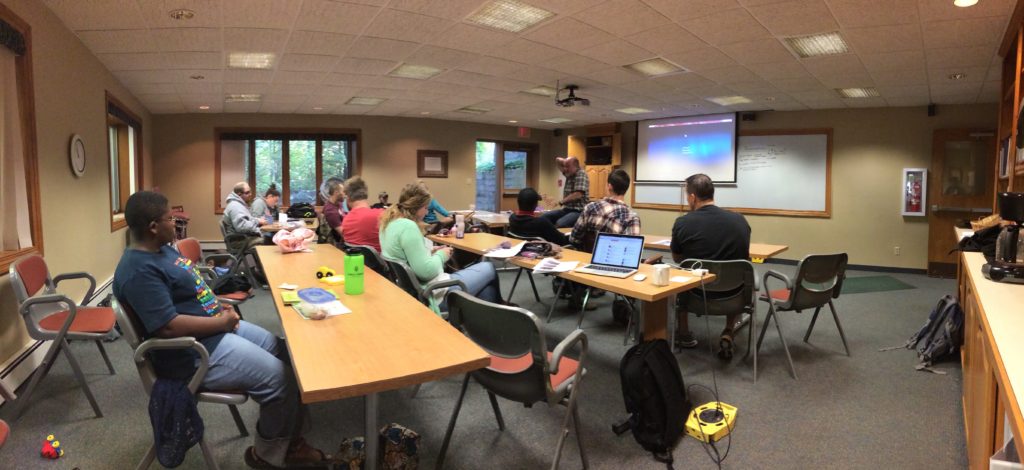 We are excited to be going back to Musana Camps soon and see how the Lord uses us to grow and expand his Kingdom, particularly through growing our program and increasing the services of our invisible products.
Having lived in the States for a year, we have had a glimpse of what our missionary friends go through when they come to a new culture, people and place. It is hard, but they do their best to fit in. This time has really grown in us a new appreciation of them. We hope and pray that the Lord will use this to grow and strengthen relationships at Musana Camps.
In Christ,
Medi
Below are some of our praises and prayer requests!
Praise Report 
God has kept us Healthy.
We are getting great training in camping ministry.
We have fit well in the Forest Springs' Family.
We have visited the Hilkers and Sparks, as well as churches and families that support Musana Camps.
Prayer Requests 
Pray for good health for all staff as they help facilitate different aspects of camp and for campers to get to experience Jesus in a whole new way.
Pray that those who do not know Christ will come to know and love him.
To wind up and complete our time here at Forest Springs well.
Upcoming travels back to Uganda.
Transitioning back to life at Musana, especially the boys.
To wisely discern when, where, and how to put in practice what we have learned through the LTD program.
Some more fun pictures to share…