One of our NHUM staff members, Carly Winterstein, shares her recent experience bringing a team to Uganda in February 2018.
"But he said to me, 'My grace is sufficient for you, for my power is made perfect in weakness.' Therefore I will boast all the more gladly of my weaknesses, so that the power of Christ may rest upon me. For the sake of Christ, then, I am content with weaknesses, insults, hardships, persecutions, and calamities. For when I am weak, then I am strong."
1 Corinthians 12:9-10
The next lesson for me on this trip to Uganda comes on a day of travel.  We left Kobwin at 5am to travel to Kapchorwa and to our final destination of Musana.
To be honest, I was dreading the day with the way our travel went a couple days prior.  I was also still trying to process the suffering I witnessed at the government school the day before, and the weight of being away from my family was hitting me.  I rolled out of bed, pulled myself together, and hopped into the van before dawn.
As we began driving down the dirt road I had the opportunity to call home for the first time.  My husband answered and he was sure glad to hear from me!  Then he passed the phone to our 3 year old son, who immediately said, "Momma, can you come home?"  He has never verbalized that before so it really weighed on me.
Then we climbed the mountains to Kapchorwa and the sun began to rise.  I remembered how God had convicted me in the days before the trip – to not wish the time away, but to cherish each moment as this trip to Uganda was a gift from Him.  Peace began to wash over me and I took in the beauty of God's creation.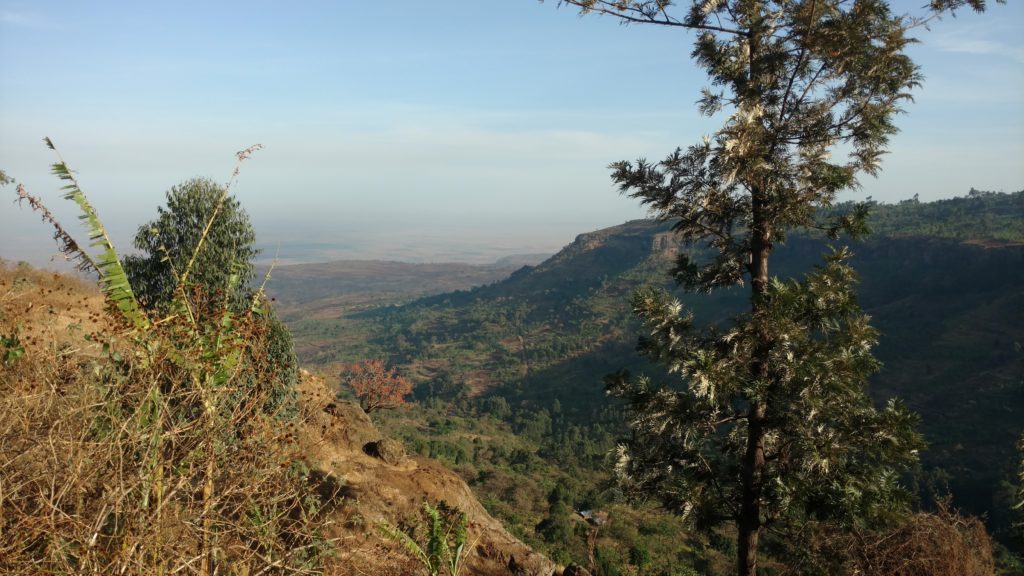 We were going to Kapchorwa to visit Uncle Elly.  Uncle Elly is a Ugandan missionary at Kasana that is beginning to lay the foundation to start his own children's home in his homeland of Kapchorwa.  This village is nestled in the slopes of Mt. Elgon, an area famous for growing coffee and for the tourist attraction, Sipi Falls.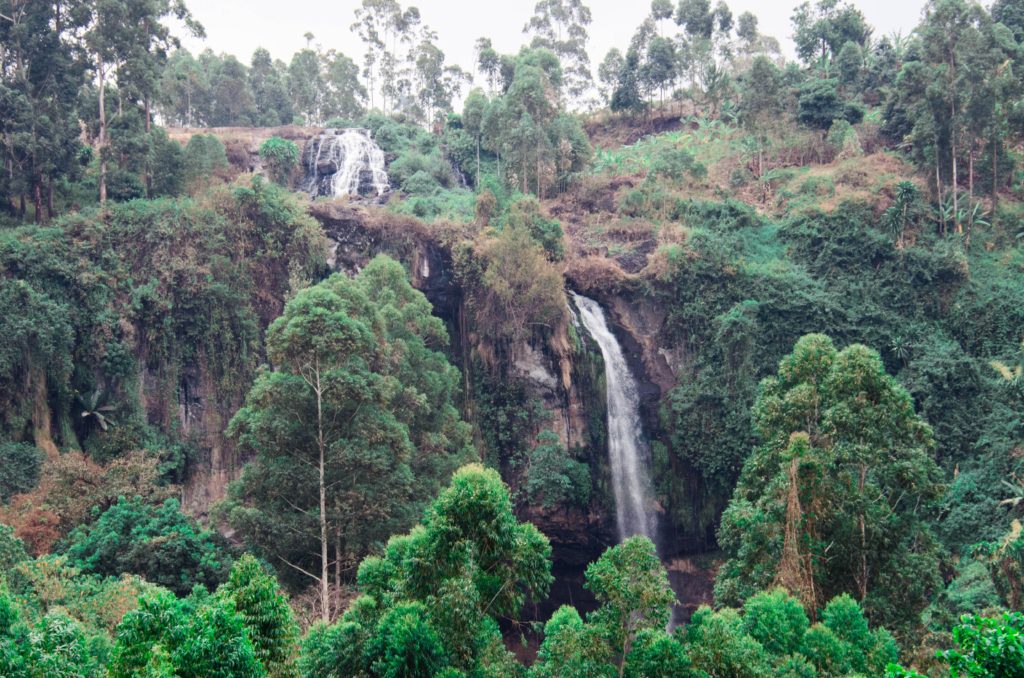 When we arrived to Uncle Elly's home we were welcomed by about 15 children who sang to us an original song with these words,
"Welcome our dear visitors, welcome to the home of a friend, settle down and just feel at home, we are so thankful to God for you.  We know you have crossed overseas, we know you have come far, settle down and just feel at home, we are so thankful to God for you."
It was humbling to be welcomed so well when I felt so unworthy.  I began the day with an ungrateful heart and now I was overwhelmed with God's mercy through these little children.
Uncle Elly shared the vision the Lord had given him for this ministry.  We also had the opportunity to see the land where the children's home would one day be.  It was a joy to see the kind and passionate spirit the Lord has given Uncle Elly.  His love for the children and his community were evident in our discussions.  I am also encouraged by how God is multiplying the work at New Hope and working through local Ugandan missionaries to spread the Gospel.
Well I feel like a complainer, but I have to be honest, the next 8 hours in the van were not easy!  We arrived to Musana in the dark.  Everyone was feeling disoriented and tired again.  On our way in to Musana, one team member insisted we were going the wrong way.  The driver, Ahad (introduced in the last blog post), quietly and patiently continued up the bumpy roads and it felt like by some miracle we made it.
The next morning at breakfast, this team member looked Ahad in the eye and apologized to him.  On the way to the breakfast line, they embraced and Ahad said, "I love you".
What a blessed testimony of God's mercy.  Sometimes when we are at our weakest is when God's mercy is seen in the truest form.  Sometimes we need to be humbled for His love to penetrate our hearts. God's power is made perfect in our weakness.